About Donuts
A donut is a larger alternative to the playnest but without the waterproof backing. Still suitable for newborns and great for supervised tummy time. The donut comes into its own for babies learning to sit. Generously padded, whichever direction baby falls in during those early attempts to sit unaided, your donut will provide a soft landing.
Features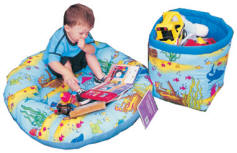 Made from 100% cotton fabric with 100% polyester fill. All new materials. Sized at approximately 100cm in diameter. Hand washable and quick drying.
Ollie's Underwater Kingdom Donut Round & Round the Garden Donut
Code: WW3001 Code: WW3002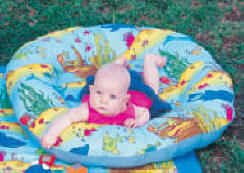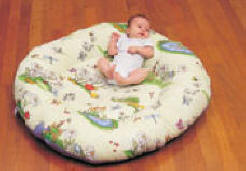 You may also like to check out the link to Wiggy Winks Playnets.