Learning Resources is a manufacturer of innovative, hands-on educational toys and products that set imaginations in motion. Founded in the Chicago area in 1984, Learning Resources has long been known by educators to be an outstanding source for math, science, early childhood, and language products. Now, parents are looking to Learning Resources to provide high-quality, award-winning products to make learning fun for their children.
To develop quality educational products that makes learning exciting for children of all ages and abilities. Learning Resources strives to create hands-on products that build a concrete foundation of skills through exploration, imagination ... and most importantly, FUN.
Click on the image below to view a product
Code: LER 8606
Code: LER 8607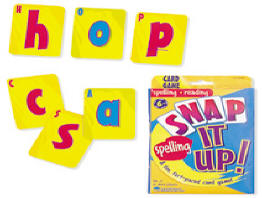 Snap It Up!® Card Games - Spelling & Reading: 3 & 4 Letter Words
3 Time Award Winner!
Code: LER 3042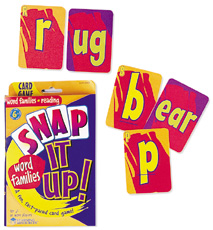 Snap It Up!® Card Games - Phonics & Reading: Word Families
Code: LER 3043
Code: LER 3046