Easily-Adjustable, RayShade Extends the Protective Shaded Area Under Every Stroller Canopy. Place over any canopied stroller, jogger or pram with the front curve of the hoop facing forward. As the angle of the sun changes, you can quickly adjust the RayShade forward or back to provide your child with the right amount of sun protection.
Fits All Strollers, Joggers and Prams.
Easy-to-Attach Hook-and-Loop Straps Always Stay Securely in Place. Straps easily attach to the side and handles of any stroller or jogger frame, creating triangles of shade with built-in storage pockets.
Hidden Bottle Pocket Holds Bottles and Sippy Cups Upright, while larger pockets on both sides hold tissues, cell phones and pacifiers.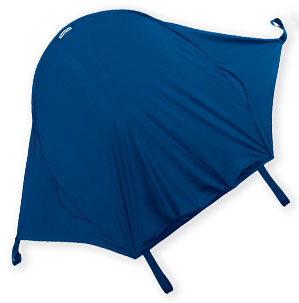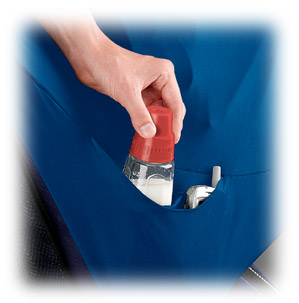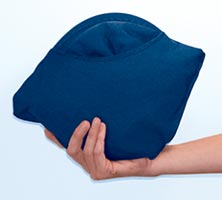 Rolls Away into Its Own Pocket for Convenient, Compact Storage! Lay RayShade flat, then coil up around the hoop to about 9 inches in diameter. Invert the pocket and enclose the coil!
Available in the following colours: